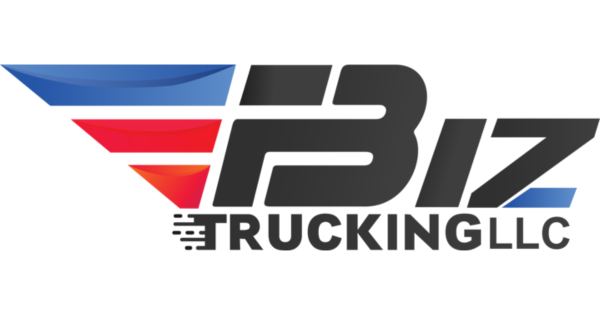 Biz Trucking
Corporate Headquarters: 904 Cumberland Ridge Way Bowling Green KY 42103
About Biz Trucking
Thank you for taking the time to speak with us today. We're excited to have you on the line and interested in joining our, family-owned trucking company. We know you have choices when it comes to your career in the industry, and we want to take a moment to share what makes us unique and why we believe you'll find a home with us.

First and foremost, we are a dedicated company, and that's a point of pride for us. It means you're not just a number here; you're a valued member of our team. We're like a close-knit family, and we're here for each other, day in and day out. Whether you're on the road or at our home base, you'll quickly discover that we're more than just colleagues; we're friends who watch out for one another.

One of the key values that sets us apart is transparency. We believe in open communication and honesty in all that we do. You won't find any hidden agendas or surprises here. We strive to be as transparent as possible, providing you with all the information you need to succeed in your role. We know that when you're informed and confident, you can do your job to the best of your abilities.

Perhaps one of the most significant benefits of joining our team is our approach to dispatch. We believe in giving our drivers the freedom to make the best decisions for their routes and schedules. There's no forced dispatch here. We understand that you know your job and your schedule better than anyone, and we trust you to make the right choices for yourself and the company.

So, why should you choose us? Because we're more than just a company; we're a community. We're a family-owned business that values transparency and respects your expertise as a driver. We're here to support you, and we're excited to welcome you into our family. We believe that together, we can achieve great things, and we hope you'll be a part of this journey.

We appreciate your interest in our company, and we look forward to getting to know you better during the interview process. Thank you for considering us, and we can't wait to explore the road ahead together.
Top Job Posts by Biz Trucking
Driver type: Owner Operator
Equipment type: Dry Van
Miles per week: 2500 - 3000 per week

Driver Types Hired
Owner Operator
Owner Operator Team
Equipment Experience Accepted
Bonuses
| | |
| --- | --- |
| Bonuses for extra pickups & dropoffs: | No |
| Hiring bonuses: | Yes |
| Annual bonuses: | No |
| Mileage bonuses: | Yes |
| Safety bonuses: | Yes |
| Per diem: | No |
Hiring Area By State
A
B
C
D
E
F
G
H
I
J
K
L
M
N
O
P
Q
R
S
T
U
V
W
X
Y
Z
a
b
c
d
e
f
g
h
i
j
k
l
m
n
o
p
q
r
s
t
u
v
w
x
y
Alabama
Arkansas
Colorado
Florida
Georgia
Iowa
Illinois
Indiana
Kansas
Kentucky
Louisiana
Michigan
Minnesota
Missouri
Mississippi
North Carolina
New Mexico
Ohio
Oklahoma
South Carolina
Tennessee
Texas
Wisconsin
Driver Requirements
| | |
| --- | --- |
| Min. driver age: | 21 |
| Min. driving experience: | 2 years |
DMV Record
| | |
| --- | --- |
| Hire a driver who has had their license suspended or revoked: | No |
| Hire a driver with a DWI or DUI: | No |
General Program Offerings
| | |
| --- | --- |
| Paid orientation: | Yes |
| Spouse rider program: | No |
| Child rider program: | No |
| Pets: | No |
Pay Information for Owner Operators
| | |
| --- | --- |
| Pay for layovers: | Yes |
| Pay for breakdowns: | No |
| Pay for loading and unloading: | No |
| Pay for tarp: | No |
Company Overview
Location:
Bowling Green, KY
Bonuses:
Hiring Bonuses
Mileage Bonuses
Safety Bonuses