CDL A OTR Dry Van Driver in Jacksonville, FL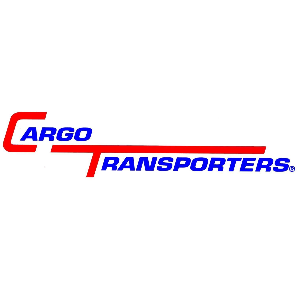 Apply to Cargo Transporters, Inc.
Take the next step in your trucking career today! Complete our safe, secure, and fast application process and apply to Cargo Transporters, Inc.! Once you've completed your driver profile you can apply to additional truck driving jobs with a single click!
Apply Now!
Sign In to Apply
About This Job at Cargo Transporters, Inc.
Cargo Transporters, Inc. is hiring a CDL A OTR Dry Van Drivers in Jacksonville, FL. The driver will deliver no touch freight with average 2,400 miles or more per week and home every weekend unless you choose to be home during the week. Interested Drivers should know that Cargo Transporters does not have a terminal in Jacksonville, FL, so these drivers will be responsible for keeping the truck & trailer (no bobtailing) at a safe & off-the-road location as a requirement for this position. Cargo Transporters is a family owned and operated leader in dry van truckload transportation, specializing in time-definite/expedited, and known for exceptional service delivery. We are one of the largest regional trucking companies in Western North Carolina. Our fleet of more than 500 professional drivers delivers no touch freight to our customers across the continental US. 
Home Weekends | New Pay Increase | 1st Week Guarantee Pay | Benefits Start Day 31!
Compensation
Average Pay (miles only): $83,616 annually; $1,608 weekly 
Two Options for Pay - you decide how you want to be paid and enjoy your benefits!

Want to get paid higher with built in time off pay upfront? Choose - "All in Pay" with extras built into a base rate - 67 CPM base with average of 2,400 miles or more per week

Base CPM includes a 3 CPM productivity bonus AND your all vacation and holiday pay built-in

Want to get paid during your time off? Choose "Standard Pay" with extras added on the base rate - 60 CPM base with average of 2,400 miles or more per week. 

In addition, receive a 3 CPM productivity bonus once you hit your 2,400 miles AND 7 paid company holidays, 3 weeks + paid PTO

Vacation Pay - $3,000 per year, selected when you want or need it, not a flat schedule
Holiday Pay - $7700 per year, effective immediately!

Both options pay Rand McNally practical miles (paying 8-10% more miles than others)

Other Pay

Layover Pay
Extra pick-up/drop Pay
Federal Per diem pay option 
Detention Pay - $20 per hour after 2 hours
NYC borough Pay - $125, no forced dispatch to NYC

Bonus Pay

First Week Guaranteed Transition Pay: $1,000 on your first paycheck if you take a dispatch during your first week after orientation
Driver Referral Bonus:

For up to 2 drivers hired: $2,500

$500 paid upon dispatch
$500 paid after 30 days
$500 paid after 60 days
$1,000 paid after 90 days

For the 3rd driver referred: $10,000
$5,000 paid upon dispatch
$5,000 paid after 30 days

Safety Bonus: 1 CPM for all miles driven, paid annually
Clean Inspection Bonus: $50-$100 based on results

Paid via direct deposit weekly 
Benefits & Perks
Great company benefits starting day 31

Top Medical Provider - Medical, Prescription, Dental, and Vision Insurance

Short-term and Long-term disability options
Accidental Death and Dismemberment
Wellness Incentives - smoking cessation 
$10,000 Employee Life Insurance - Provided by the Company for Free!
401K with company matchup to 6%
7 Paid Holidays (under Standard Pay Option)
15 Days Paid Time Off, includes Vacation and Sick Time with accural day 1 (under Standard Pay Option)
Paid 2-day Local On-Site Orientation: Paid $200-$250 total

Lodging and travel provided if necessary 

Rider - free and one week per month after 90 days
Pet Policy - limit is 1 dog, under 60 lbs, non-agressive breed; $300 paid upfront fee required
Take the truck home Program: Drivers in Jacksonville, FL will be responsibile for taking both the truck & trailer home (no bobtailing) and must have a safe, off-road, location they can park the truck & trailer during their home time
Annual Recognition Programs -  Positive Recognition Awards Program, Driver of the Month, Driver of the Year, Safety Awards and Years of Service Awards
Other Perks

Company provided Sirius XM radio
Company subsidized satellite TV – EpicVue
Monthly Blue Beacon Truck/Trailer Wash
Claremont Terminal Amenities: free truck washes, bunk rooms, showers, fitness center, laundry facilities, company cars, lounges, and convenience store style vending
Rocky Mount Terminal Amenities: 24/7 access to secured parking, vending, lounge areas and showers
Home Time, Route, & Schedule
Home time: Home every weekend
Personalized dispatch! 
Schedule: occasional weekend and holiday work
Route: All runs are east of the Rocky Mountains

Drivers from Jacksonville, FL will have a heavy concentration of loads being run from the Carolinas down to Florida (off I-95)

Level of Touch: No touch
Equipment:
Well maintained 2019-2021 Freightliner Cascadias with automatic transmission
Amenities include:

Company provided In Cab Refrigerator
Bunk Power Inverter
Platform Science
Drivewyze Weigh Station Bypass
E-ZPass Toll Transponders
DriveCT - Company Driver Smart Phone App

53' trailers
Governed speed at 65 mph with PasSmart
Dual facing driver cameras 
.
This job search is being conducted by Drive My Way (www.drivemyway.com) on behalf of Company.
Click to Apply
DMV Record
| | |
| --- | --- |
| Hire a driver who has had their license suspended or revoked: | No |
| Hire a driver with a DWI or DUI: | No |
Click to Apply