CDL A OTR Reefer Company Driver - Northeast and Mid-Atlantic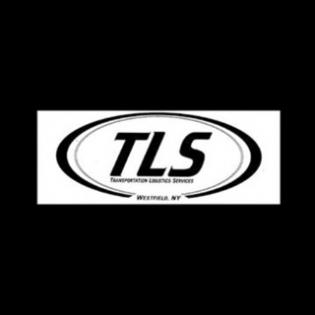 Apply to Transportation Logistics Services, LLC
Take the next step in your trucking career today! Complete our safe, secure, and fast application process and apply to Transportation Logistics Services, LLC! Once you've completed your driver profile you can apply to additional truck driving jobs with a single click!
Apply Now!
Sign In to Apply
About This Job at Transportation Logistics Services, LLC
Transportation Logistics Services, LLC (TLS) is seeking Company Drivers to haul refrigerated freight to customers throughout the Northeast (eastern OH, PA, NY, MA, CT, ME, VT, NH), and Mid-Atlantic (Washington, DC, MD, VA). Drivers will be pulling 53 foot temperature controlled trailers with primarily dairy, produce and other refrigerated food. We have loads to accommodate your needs and desired home time. We work with every driver to design your own schedule to fit your needs, not only when you want to be home, but also where you want and don't want to run. TLS is where you can build a career around your changing needs.
Compensation
Depending on experience, base pay up to $0.48 CPM practical miles with an average of 1,800-2,500 miles weekly 

Average gross weekly pay: $1,200. Average gross pay: $52,000-$53,000
Guaranteed Pay $1,050 minimum per week as long as you are available 7 days for dispatch
All miles paid, loaded and unloaded 

Additional Pay: Layover pay ($150 per day), Extra Stop Pay ($25 per stop)
Bonuses include: 
$500 after 6 months and $1000 at 1-year Anniversary with no FMCS moving violations
$100 passed all DOT inspections
Unlimited Driver Referral Bonus - $500 after 6 months
Paid via direct deposit weekly on Fridays
Benefits & Perks
Health insurance available starting after 90 days:
Platinum Plan (Medical, vision and prescription drug coverage)

0 Deductible
Company Contributions

$500 on all other family Plans
Half the cost for individual

Paid vacation: All major Holidays immediately.
7 days off after your first year figured on a 3 months rolling average.
Options for paid orientation and training
Pet Rider program available and upon approval may be options for riders as well
Options for take your truck home program 
Home Time, Route and Schedule
Home Time: Home time is based on your choice – every 6-10 days or every 12-14 days depending how you want to run. We will do our best to work with to meet your needs and desired home time
No slip seating
Schedule: Saturday morning – Friday afternoon schedule – no weekends if desired!
Average Route: up 300-350 miles per day 
No Forced Dispatch to New Jersey or Delaware
No New York City runs
Level of Touch: No Touch Freight
Some lanes are drop and hook and some bumping docks
Equipment
Fleet is 2018 or newer, including 2021 LI International trucks; 2020 Volvos
Entire fleet has all automatic transmissions
No Governed speed
No Inward /outward facing cameras
Qualifications
Must be at least 23 years of age  
Must have CDL A license 
Must have a minimum of 2 years verifiable tractor-trailer driving experience 
No DUI/DWIs or reckless driving charges in last 3 years 
Must meet Department of Transportation (DOT) testing and physical requirements and be knowledgeable of DOT regulations 
Must be able to pass a required pre-employment drug screen and a new DOT physical
Primary Hiring States: New York, Pennsylvania, Ohio, and Virginia
Will also hire drivers outside of primary hiring States, however, may not have as much home time.
This job search is being conducted by Drive My Way (www.drivemyway.com) on behalf of Transportation Logistics Services, LLC.
Click to Apply
Hiring Area By State
A
B
C
D
E
F
G
H
I
J
K
L
M
N
O
P
Q
R
S
T
U
V
W
X
Y
Z
a
b
c
d
e
f
g
h
i
j
k
l
m
n
o
p
q
r
s
t
u
v
w
x
y
Alabama
Arkansas
Arizona
California
Colorado
Connecticut
Delaware
District of Columbia
Florida
Georgia
Iowa
Idaho
Illinois
Indiana
Kansas
Kentucky
Louisiana
Massachusetts
Maryland
Maine
Michigan
Minnesota
Missouri
Mississippi
Montana
North Carolina
North Dakota
Nebraska
New Hampshire
New Jersey
New Mexico
Nevada
New York
Ohio
Oklahoma
Oregon
Pennsylvania
Rhode Island
South Carolina
South Dakota
Tennessee
Texas
Utah
Virginia
Vermont
Washington
Wisconsin
West Virginia
Wyoming
Click to Apply
Driver Requirements
DMV Record
| | |
| --- | --- |
| Hire a driver who has had their license suspended or revoked: | No |
| Hire a driver with a DWI or DUI: | No |
Click to Apply