CDL A Team Line Haul Dry Van Owner Operators in OH and IN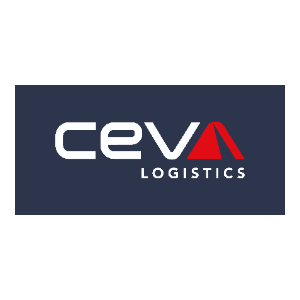 Apply to CEVA Freight, LLC - Line Haul
Take the next step in your trucking career today! Complete our safe, secure, and fast application process and apply to CEVA Freight, LLC - Line Haul! Once you've completed your driver profile you can apply to additional truck driving jobs with a single click!
Apply Now!
Sign In to Apply
About This Job at CEVA Freight, LLC - Line Haul
CEVA Logistics is leasing CDL A Team Line Haul Dry Van Owner Operators in OH and IN. These are night shift runs. The driver will transport no touch freight within the regional network between CEVA locations in the Midwest to the Carolinas and up into the east coast (no city driving in NYC) and will be home weekly for a 34- hour reset. Settlements are based on flat rates for shorter runs and mileage for longer ones. You will also receive 24-hour support from dispatch, multiple incentive opportunities, and much more!
Consistent Freight | Home Every Other Day | No Touch Freight | Predictable Schedule
Compensation: 
Top Owner Operators Gross Up to $650,000 Yearly Per Team

Average $12,500+ gross earnings per week per team with an average of 5,000+ per week
All miles paid loaded and unloaded!

Total settlements include:

Pay is determined by load type and age of the equipment
Flat Rate Per Run on specified lanes generally under 500 miles
CPM Rates:  Paid practical miles up to $1.78 loaded and up to $1.28 unloaded plus fuel surcharge
Fuel surcharge fluctuates weekly based on DOE average
Maintenance escrow
$200 weekly advance

Weekly settlements deposited weekly through Comdata
Driver Referral Bonus: $1,000 per driver hired, paid after 90 days
Sign-on Incentive: $20,000 per team paid out over the course of 12 months; 50% in the first 30 days with $2,000 applied to escrow
Additional Incentives:

Length of Contract Mileage Increase starting at 2 CPM after 1 year, up to 8 CPM for 8 or more years
Extra Pay for Hazmat-$ .02
California Driven Miles – $.04
Quarterly CSA Bonus – $.01 – Must not have any Roadside Inspections with violations within the quarter- Paid on the last settlement of the following month
Annual Safety Bonus - $.01 – Must not have any preventable accidents or moving violations that hit the MVR paid last settlement period in January of the following year
Highlights:
Operating under CEVA's authority
No forced dispatch
Provided by the Company:

Paid scale tickets
Paid tolls
Trailers and maintenance of trailers with no fee
Fuel cards
Liability Insurance

Voluntary Programs

Insurance available for purchase: Non-Trucking, Physical Damage, Occupational Accident
Roadside Assistance
Plates and Permits available for purchase
Vendor Discount Programs, including fuel and tire discounts at major suppliers
2nd Seat Driver Training Program available after one year
Health Benefits available for purchase
Terminal Services – parking, lounges and showers at some facilities
Rider Program – With CEVA authorization, must be over 18.
Pets allowed
Home Time, Route & Schedule
Home Time: Home every other day; at least 2-3 time per week
Shift: Night runs dispatched between 8 pm – 12 pm and home the next day. Schedule: Sunday – early Saturday morning
Route: within the regional midwest, south and northeast (no city driving in NYC) up to 5,000+ miles per week
No Touch Freight – all drop and hook
Equipment Required 
Must have your own truck 2012 or newer and ELD compatible
Speed governed at 70 mph
Inward and outward facing event triggered cameras
Qualifications
Must be at least 21 years of age
Must have a valid CDL A
Must have at least 6 months of verifiable OTR experience in the last 3 years
No more than 3 moving violations in the last 3 years
Current DOT Medical Card
Seeking Owner Operators that live 50 – 100 miles from one of the following locations:

Columbus, OH
Indianapolis, IN
.
This job search is being conducted by Drive My Way (www.drivemyway.com) on behalf of Company.
Click to Apply
Hiring Area By State
A
B
C
D
E
F
G
H
I
J
K
L
M
N
O
P
Q
R
S
T
U
V
W
X
Y
Z
a
b
c
d
e
f
g
h
i
j
k
l
m
n
o
p
q
r
s
t
u
v
w
x
y
Alabama
Arkansas
Arizona
California
Colorado
Connecticut
Delaware
District of Columbia
Florida
Georgia
Iowa
Idaho
Illinois
Indiana
Kansas
Kentucky
Louisiana
Massachusetts
Maryland
Maine
Michigan
Minnesota
Missouri
Mississippi
Montana
North Carolina
North Dakota
Nebraska
New Hampshire
New Jersey
New Mexico
Nevada
New York
Ohio
Oklahoma
Oregon
Pennsylvania
Rhode Island
South Carolina
South Dakota
Tennessee
Texas
Utah
Virginia
Vermont
Washington
Wisconsin
West Virginia
Wyoming
Click to Apply
DMV Record
| | |
| --- | --- |
| Hire a driver who has had their license suspended or revoked: | No |
| Hire a driver with a DWI or DUI: | No |
Click to Apply