CDL B Local Delivery Driver in Syracuse, NY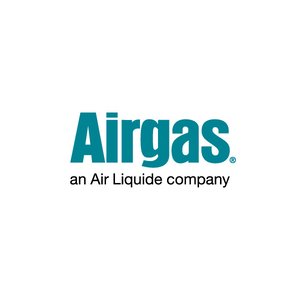 | | |
| --- | --- |
| Company: | Airgas USA, LLC |
| Phone number: | 800-411-5840 |
| Hiring region: | Within 35 miles of 13202 |
| Driver type: | Company Driver |
| Equipment type: | Tanker |
| Job type: | Local |
Apply to Airgas USA, LLC
Take the next step in your trucking career today! Complete our safe, secure, and fast application process and apply to Airgas USA, LLC! Once you've completed your driver profile you can apply to additional truck driving jobs with a single click!
Apply Now!
Sign In to Apply
About This Job at Airgas USA, LLC
Airgas, an Air Liquide company, is the leading U.S. supplier of industrial, medical and specialty gases, as well as hardgoods and related products; one of the largest U.S. suppliers of safety products; and a leading U.S. supplier of ammonia products and process chemicals. Dedicated to improving the performance of our more than 1 million customers, Airgas safely and reliably provides products, services and expertise through more than 18,500 associates, over 1,100 locations.
Airgas is hiring a CDL B Local Delivery Driver in Syracuse, NY. If you are ready to be part of a passionate and hard-working team eager to drive the business and your career forward, join our team today! 
Compensation
Competitive hourly wages with 40 hours average per week
Overtime pay after 40 hours
Paid via direct deposit weekly 
Benefits & Perks 
Health and Welfare Insurance
Supplemental income 401K Plan
7-8 paid holidays
5 days paid sick time
40 hours vacation after 1 year of employment; 80 hours after 2 years of employment
Perks: fuel card, uniforms
Home Time, Route, & Schedule 
Home every night!
This is a local delivery job making deliveries to external customer sites and returning to a branch location.
Schedule: Monday through Friday schedule. No weekend or holiday work
Shifts typically between 6:30AM - 4:00 PM
Level of Touch: Load and unload; heavy physical labor moving product
Equipment 
Late model fleet with flatbed, tanker, straight and box trucks
Must be able to operate both manual and automatic transmission
Responsibilities 
Safely loads, delivers and unloads cylinders containing compressed gases to external and internal customer sites.
Records deliveries and pick-ups on a load manifest and obtains signatures from customers for receipt purposes. Collects empty cylinders or rejected or unsold merchandise. Returns empty cylinders to either a plant or branch location for refilling.
Establishes and maintains good customer relations. Listens to and helps resolve service inquiries and complaints.
Provides timely communication back to manager or to the customer's assigned Airgas sales associate regarding any changes or issues experienced by the customer.
Performs cylinder inspections per operating procedures.
Maintains load manifests and all required vehicle documents ensuring they are properly completed and balanced with truck counts and shipping documents before and after deliveries. Ensures that vehicle manifests, labeling and load are in compliance with all regulatory guidelines.
Operates a pallet jack, forklift & other warehouse equipment.
Works in warehouse or in branch as needed and performs other duties as assigned.
Qualifications
HS diploma or equivalent preferred
Must be at least 21 years old
Must have a valid CDL B Commercial Driver's License and valid USDOT medical card
Hazmat endorsement (H or X endorsement) or ability to acquire them as a condition of employment
Ability to operate a vehicle with an airbrake system (no air brake restrictions on CDL)
Regularly required to transport and move 60 pounds with or without the use of a hand truck for distances up to 25 feet. For transporting any weight 25 feet or beyond, requires the use of a hand truck (or the aid of some alternate material handling equipment). Employee may occasionally be required to transport and move up to 800 pounds with the use of material handling equipment.
Must have one (1) year of prior Class A or B professional driving experience within the last five (5) years
Must have a clean driving record to include no more than two (2) convictions; OR two (2) at- fault accident in the last 3 years; OR no more than a combination of one (1) conviction and one (1) at-fault accident in the last 3 years.
In lieu of experience, may consider accepting a diploma from an accredited driving school or a combination of driving and prior Airgas specific experience.
Excellent customer service skills, high integrity, and a positive attitude.
Ability to clearly and effectively speak to customers and employees as well as legibly write.
Must have a high attention to detail.
Basic PC knowledge to include familiarity with onboard computers/telematics preferred.
No DUI/DWIs within the past 7 years.
Must meet Department of Transportation (DOT) testing and physical requirements and be knowledgeable of DOT regulations.
Must be able to pass a required pre-employment drug screen.
Hiring Radius: Drivers must live within 35 miles of Syracuse, NY or be willing to relocate for this position.
.
This job search is being conducted by Drive My Way (www.drivemyway.com) on behalf of Company.
Click to Apply
DMV Record
| | |
| --- | --- |
| Hire a driver who has had their license suspended or revoked: | No |
| Hire a driver with a DWI or DUI: | No |
Click to Apply
More Driving Jobs at Airgas USA, LLC