Truck Parking Bill Introduced - Blog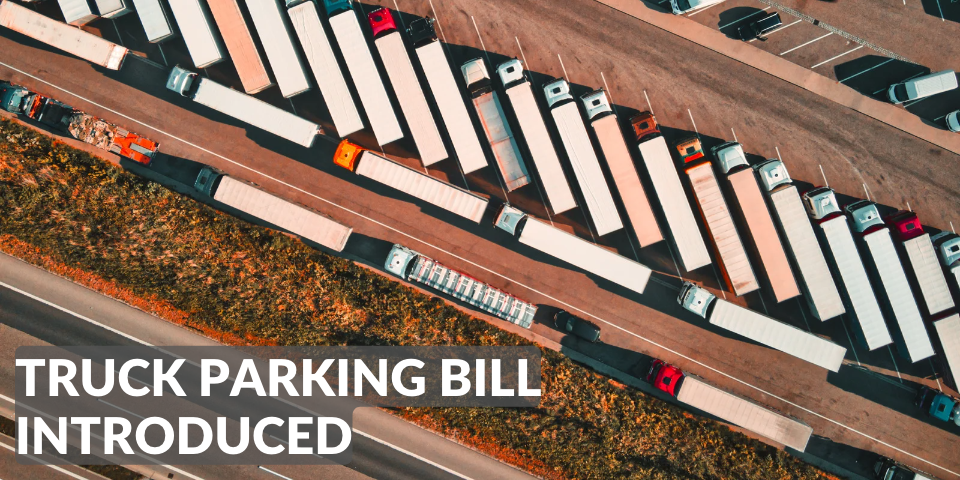 Truck Parking Bill Introduced
Brandon Baxter - Staff Writer
Dec 16th 2022 8:00AM
A major concern for truckers is time that's being wasted as they forage for a spot to rest their truck, trailer, and self. Load One CEO and current TCA (Truckload Carriers Association) chairman, John Elliott, has been an integral voice speaking on behalf of the beleaguered trucker. John says, "You look at driver satisfaction and safety, the average driver wastes about an hour just looking for a parking spot." He adds, "You could be the CEO of a company making big money, and if every day you drove around the parking lot for an hour looking for a parking spot, your satisfaction level with that job and with that industry will be dramatically affected."
New Truck Parking Legislation
Recently, legislation meant to improve parking access for commercial truck drivers nationwide was introduced in the U.S. Senate.
On December 1st, the Truck Parking Safety Improvement Act, sponsored by Senators Cynthia Lummis (R-Wyo.) and Mark Kelly (D-Ariz.), was brought to the floor in hopes that the Senate would approve funding to increase parking capacity as well as enhance parking areas for the commercial driving community. Specifically, the bill would authorize $175 million in fiscal 2023, with funding increasing incrementally through fiscal 2026.
Senator Lummis has stated that, "Wyoming is home to three major interstates that carry thousands of tons of cargo a day. Without safe truck parking, truckers spend an unnecessary amount of time searching for a place to park, putting truckers and Wyoming drivers at greater risk for accidents. This is easily solvable, and I am thankful to Sen. Kelly for joining me in finding a commonsense solution."
Senator Kelly added, "A lack of accessible and reliable truck parking makes our roads less safe. Our bipartisan legislation will expand freight truck parking to ensure that truck drivers can safely and efficiently move the goods that support our nation's economy and supply chains."
Both senators hold posts on the highway policymaking committee, but the bill's consideration has yet to be scheduled.
Over the summer, the House Transportation and Infrastructure Committee approved a similar bill. Sponsored by Representative Mike Bost (R-Ill.), the legislation would provide transportation agencies funding for building or expanding parking areas for commercial vehicles. House Democratic leaders have yet to schedule a floor vote on the measure during the post-election lame duck session. Freight stakeholders, who backed the House bill, also endorsed the Senate version.
The Work Has Started
In some cases, we're already seeing some end-roads being met as the Ohio Department of Transportation (ODOT) recently announced the opening of two new truck parking lots.
The locations in Medina County, along Interstate 76 eastbound between SR 3 and SR 57, and in Ashland County, along Interstate 71 southbound between SR 539 and U.S. 250, each have about 18 spaces being made available. However, there are no restroom facilities at this time.
These openings are part of a major project to transform 13 closed weigh stations into parking lots for big rigs. To this point, ODOT has finished 10 so far and will begin work on the final three in 2023.
It's good to finally see that the inadequate access to parking, which ranked third on the American Transportation Research Institute's (ATRI) "Critical Issues in the Trucking Industry," is getting its fair due in the commercial driving spotlight. And now that's it's being addressed and taken seriously, we can expect to see additional pressing issues taking center stage for the sake of trucking's future in this country.