We help you fill your fleet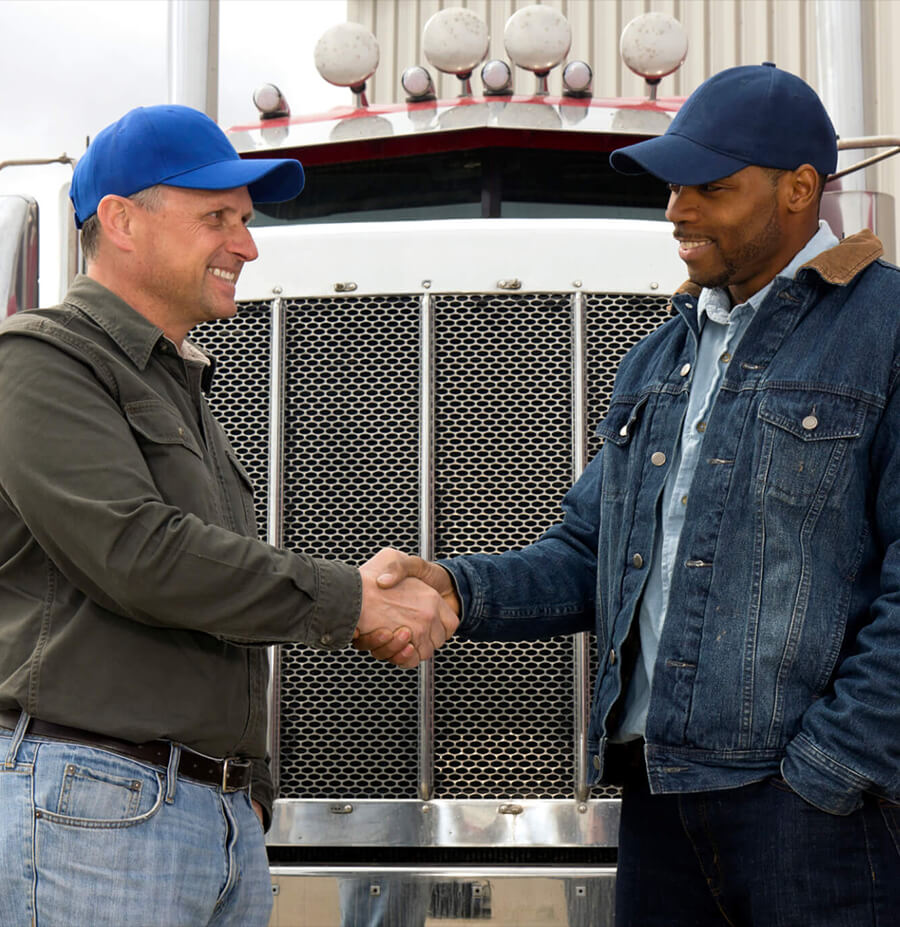 We Make Hiring Easy
Recruiting is tough. It takes time, it's costly, and sometimes candidates are just not a good fit.
Growth in the industry has left businesses like yours under-resourced at a time when driver shortages are occurring nationwide.
The cost of empty miles has risen to more than 30%*, putting more strain on carriers than ever before.
JustCDLJobs.com is here to help you, making hiring drivers just a little bit easier. We are your one-stop-shop for all things recruiting.
We connect you with the best possible candidates, only sending you qualified drivers who meet your exact requirements. No junk. No time wasted.
Let JustCDLJobs.com help you spend less time on recruiting, and more time running your business.
Your One-Stop Shop for Recruiting
Start to finish, the benefits of JustCDLJobs.com are clear...
GROW YOUR BUSINESS TODAY
Streamlined recruitment process helping you to manage everything in one place.
SAVE TIME AND
MONEY
Let the technology do the hard work for you, leaving you to do what you do best.
REACH THE RIGHT DRIVERS
All drivers are qualified and ready to take to the road.
MAXIMIZE YOUR BRAND REACH
Join other top carriers in the industry and make sure your brand gets seen on one of the top CDL jobs sites.
LET RECRUITMENT EXPERTS WORK FOR YOU
23 years of industry experience allows us to help you end-to-end; we'll even write your job ads!
CURATE MEANINGFUL CONNECTIONS
We specialize in building relationships between recruiters and applicants which stand the test of time.

"I'm getting qualified leads every single day."
How It Works
Simply click here to fill out a short form and request a demo. A member of our team will reach out to you ASAP.
Dedicated on-boarding. Create a profile and start receiving applications almost instantly.
With filtered, qualified leads coming straight to your inbox and dashboard, fill your seats and satisfy your customers.
Drivers active on
JustCDLJobs.com
New driver applications
per month*
Carriers on-boarded with
JustCDLJobs.com
* Totals are averaged.
Our Platform Puts You in the Driver's Seat

"The site is so easy to use!"
Success Starts Here
Simply request a demo of our job software, and one of our recruiting experts will be happy to show you how JustCDLJobs.com can increase your driver applications!
Request a Demo
What Do Our Customers Say?

"This is way, way better than any job site we use."

"This makes my job as a recruiter so much easier!"

"This is exactly what our recruiting department needed."